Hotel CARAIBI
offers Hotel RIMINI: CARAIBI
Hotel offer free child families for children
shopping in Rimini and San Marino Adriatic Coast Italy
Pentecost in Rimini on the Adriatic coast at the hotel all inclusive
OFFER FOR GUYS IN 3 STARS HOTEL BY THE SEA
Special offer B&B Hotel just few steps from the sea
All inclusive offer in 3 stars hotel for vegetarians
Hotel offer free child families for children

DAL 18/05/2018 AL 17/06/2018
From May 18 to June 17-2018
Choise 7 days starting from € 295 your child is free
All inclusive: full board +free drinks at the restaurant+1 beach umbrella and 2 mattres on the beach + air conditionning and parking.
Children'splay corner, a kitchenette available to mothers , restaurant seat for children, cots, strollers, bicycles with child seat available for free.
Agreements with the playgrounds of Riviera and cottoncandy for all.
---
shopping in Rimini and San Marino Adriatic Coast Italy

DAL 18/05/2018 AL 16/09/2018
If you want to come and have fun on doing the shopping on the Adriatic Coast

At Caraibi hotel you will be just few steps from the sea

and not far to the best shops and out-let of Rimini, Riccione,and San Marino

You will enjoy thanks to all Casadei family's entertainment:

animation, mini club, local cuisine

Come and find out!

Full board from € 36 per person per day

Bed and breackfast from € 22 per person per day
All inclusive from € 42 per person per day

Contact us for a quote
Hotel Caraibi
Via Trapani, 3 - 47924 Rivazzurra (Rn)
Tel.
+39 0541/372615
Fax
+39 0541/379384
E-mail:
info@hotelcaraibirimini.it
---
Pentecost in Rimini on the Adriatic coast at the hotel all inclusive

DAL 18/05/2018 AL 01/06/2018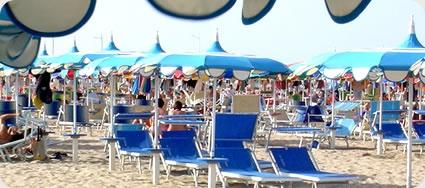 SPECIAL EARLY BOOKING RATE!
Book your stay at Hotel Caraibi
From 18th May to 1st June
7 nights ALL INCLUSIVE € 295 per person
7 nights FULL BOARD € 255 per person
5 nights ALL INCLUSIVE € 210 per person
5 nights FULL BOARD € 180 per person
CHILD FREE (sharing the same room with 2 adults)
Our ALL-INCLUSIVE formula includes:
Full board accommodation featuring 5 fish and meat choice menus
drinks included in restaurant

: Water, beer, wine and beverages
air conditioning
parking
1 beach umbrella and 2 beach mattresses (per bedroom)
Take advantage of your Pentecost holidays to visit Rimini and spend the first days at the seaside.
Run wild along the Adriatic Coast of Emilia-Romagna! The most famous theme parks of the surrounding area are situated a very short distance from our hotel.
Fiabilandia, the ideal desstination for children, is located just few hundred metres far from our hotel, while Aquafan, Cattolica's Aquarium, Oltremare, Italia in Miniatura and Mirabilandia are all situated within a short driving distance.
Our ALL-INCLUSIVE offer gives guests the possibility to spend carefree holidays here! Children free of charge.
Our services and facilities:
free Wi-Fi
dedicated cooking area for mothers equipped with cookers and fridge where they can prepare fresh vegetable soups and meat stocks
high chairs
push chairs
bikes for hire
children's playground
discounted tickets to the funfairs
---
OFFER FOR GUYS IN 3 STARS HOTEL BY THE SEA

DAL 18/05/2018 AL 16/09/2018
oFFER

FOR GUYS IN HOTEL NEAR THE SEA IN RIMINI ITALY
Special discount 4 guys sharing a room


In the tourist area of Rimini close to Disco-pubs and nightclubs, COCORICO, A:M:S, BAIA Imperiale, PETER PAN, maximum entertainment
Discover the comfort of experiencing a carefree holiday, close to the sea, with no worries and the best services at your complete disposal
A pedalo ride in the sea, a power boat trip to admire the legendary Bay of Angels
a boat trip to Porto verde
a sunset swim...
The offer is valid from
18th May to 15th September
5 nights B&B from € 20
x person x day
5 nights ALL INCLUSIVE from € 169 per person
for 4 adults sharing a room
The ALL INCLUSIVE package includes:
Full board

Breakfast buffet

5 meat and fish menus to choose from

salad buffet

welcome drinks

unlimited soft drinks, water, beer and wine with meals
air conditioning

umbrellas and loungers on the beach

free entrance to the water park every day

bicycles

table football

Free Wi-Fi throughout the whole hotel

Open 24 hours

Daytime and evening entertainment

Only 10 minutes from the station end and from airport of Rimini

Hotel Caraibi guarantees a fun-filled holiday, themed evenings, parties, karaoke, cabaret and cheerful entertainment staff.
Too all this you can add the delicious Romagna cuisine and the utmost attention given to the dishes that are brought to your table every day. You will always have a choice between 5 meat and fish menus and unlimited soft drinks,, water and wine!

Discounts and presales for amusement parks on the Adriatic Coast are available.

Stays can be longer or shorter than the days in the offer, ask for information or a free quote by filling out the form below
---
Special offer B&B Hotel just few steps from the sea

DAL 18/05/2018 AL 16/09/2018
Your pacefully and indipendent holidays.

Special Offer-b&b-just-few-steps-from-the-sea-in-Rimini-Italy

Take advantage of Hotel Caraibi's best offer to spend your holidays by the sea.

Bed & Breakfast offer: from € 22 per person per day

- Buffet of Breakfast
- Climatisation
- Parking
- In our restaurant you can choose among 5 different fish, meat and vegetarian menus
- Free public beach which is just 100 metres from the hotel
- Free entry to the Water Park
- Fee Bikes
- Free Internet Wi-Fi in the whole structure

Contact us for any information!
INFO@HOTELCARAIBIRIMINI.IT
---
All inclusive offer in 3 stars hotel for vegetarians

DAL 18/05/2018 AL 16/09/2018

The cozy 3 star hotel in Rivazzurra - Rimini thought of a vegetarian menu with appetizers and first and second courses accurately prepared by using high fresh ingredients to offer a carefree holiday.

SPECIAL HOLIDAY OFFER FOR VEGETARIANS

FULL BOARD
from € 36 per person and per day

ALL INCLUSIVE FORMULA
from € 42 per person and per day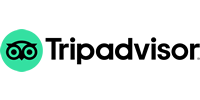 ""Best budget hotel ever!""
I'm British and I stayed at Hotel Caraibi for a week in August with my boyfriend. We had a really nice time and would definitely go back if we found ourselves in Rimini again! Like all the other hotels in the Rivazzura area, it is three star so the rooms aren't really fancy or anything, but for the money you really couldn't ask for more!! In terms of practicalities the hotel is really really close to the beach and if you get the all inclusive package your sunbeds are included- it's really well organised on the beach and you have the same sunbed for the entire duration of your stay.One really positive aspect is the food and mealtimes generally......

The ALL INCLUSIVE OFFER FOR VEGETARIANS includes:
Full board with accurate menus
Appetizers buffets
Rich buffet breakfast
Unlimited bottled beverages with table service
Beach service with 2 beach loungers and 1 umbrella per room
Unlimited Free Wi-Fi connection
Bicycles available
Sun terracce
Children's games
Free admission to Acquatic Park
Day-time and evening entertainment
Mini - junior Club
Baby Dance
And much more!
Hurry up! Allow yourself a fabulous holiday on the Emilia Romagna Riviera
info@hotelcaraibirimini.it +39 0541 372615
---